Photo Gallery
Click Here to return to the Old Photographs Gallery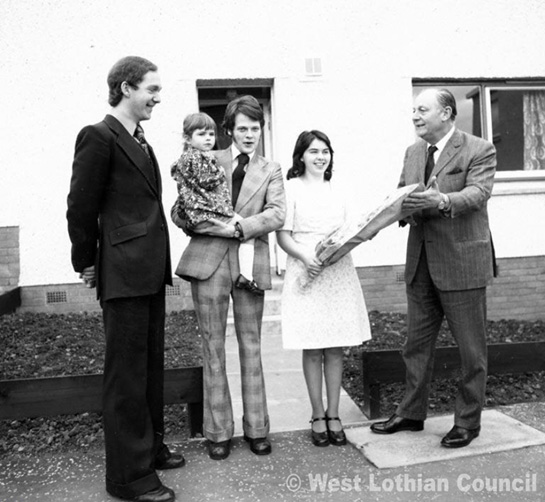 This photograph shows the Chairman of the Development Corporation, Mr B.D. Misselbrook, presenting flowers to the 7,000th family to move into the town in 1976.
Photograph taken 1976
Copyright © West Lothian Council
Anyone wishing to use this photograph should contact:
West Lothian Council Archives and Records Centre on 01506 773770 and
Quote Reference: "LDC Photograph, Archive Reference: 9090/029/063"